May 1, 2006
Well let me just start out with saying I had a good time...
This is my annual Fishing trip to the surrounding Lake Tahoe Area
for Opening Day of Trout Season
We left on the 28th and came back on the 1st of May
We also decided to break in a Noobie...
We invited my Wifes Cousin Marc, or as I call him " English Marc"
We'll make a Fisherman out of him yet
Anyways on with the story...
We left on Friday, but Opening day wasn't till saturday
So we couldn't fish any of the rivers so we decided to head to a lake....
I can't remember the name of the Lake but it is just out side of Placerville Ca
The weather couldn't have been better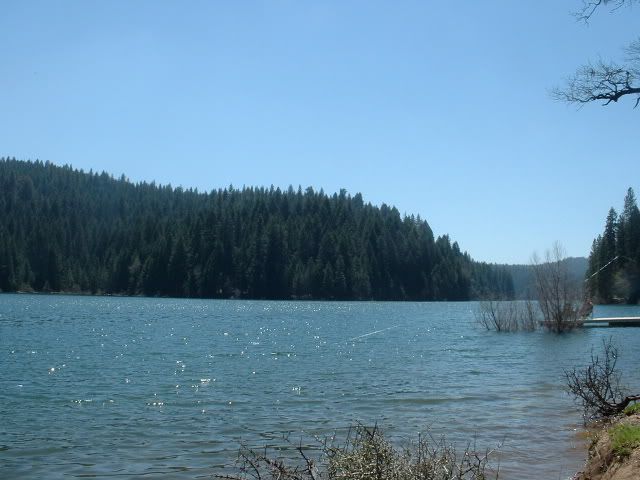 Here's English Marc after he mastered the Cast...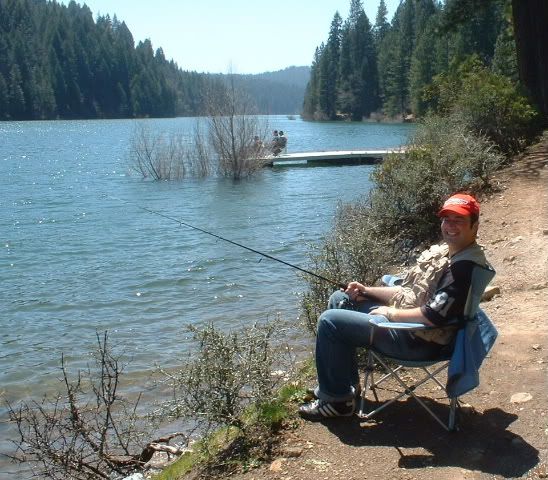 After a few hours of nothing... about 3 hours of nothing... We decided to pack it in and head to the cabin...
We figured we would bring the grille and cook our own dinner...
SO it was T-Bones all around
Here's a pic of us do'n what us Fisherman do best...
note our beer pile...LOL
Sit'n around Drink'n beers, tell'n jokes, and sharing good storys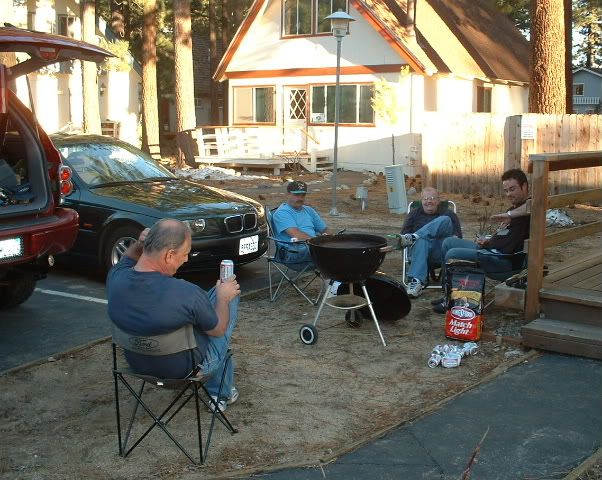 The next morning we got up at 4am and headed out to the river...
Here's what it looked like at 5am...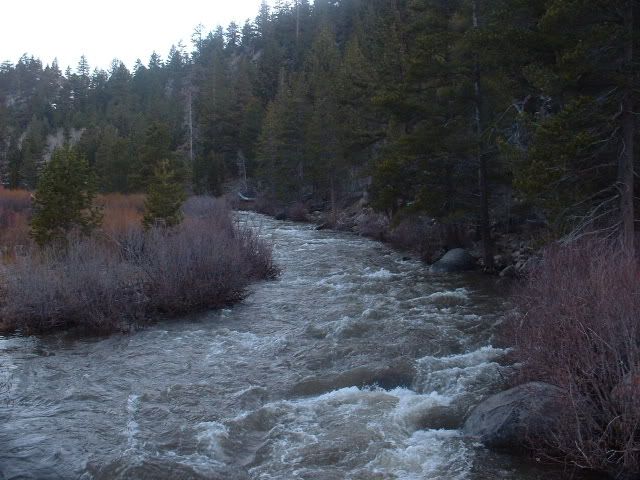 Can you tell it was cold...LOL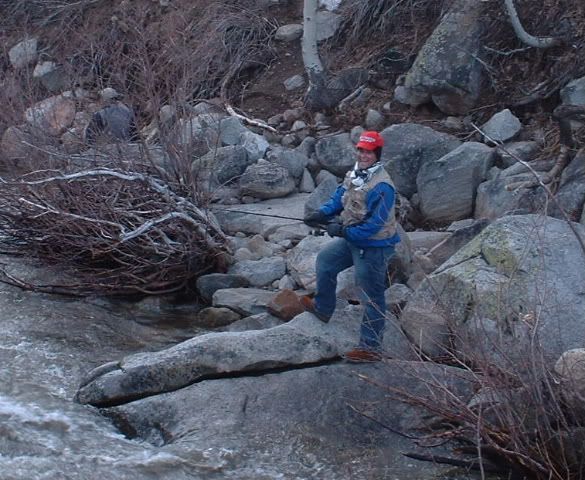 I haven't seen this much snow on opening dayfor a long time...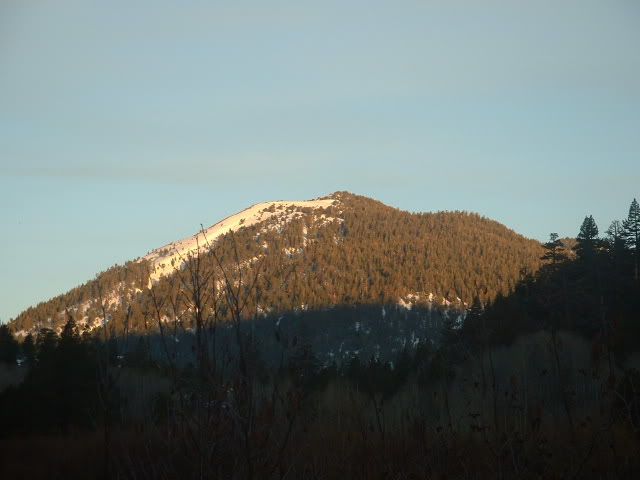 Well no fish were had at spot number one so we moved down river...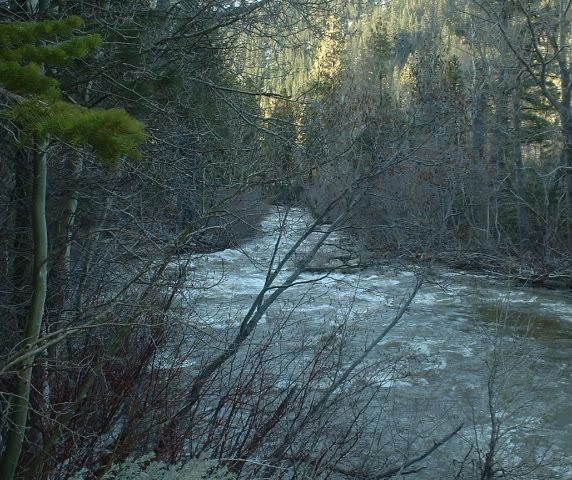 I'm sorry to say no fish were had by any...
SO we once again moved down river... for better fishing
We ended up down by Markleeville
The sun was up but the water was high and running fast...
all of that didn't help us none..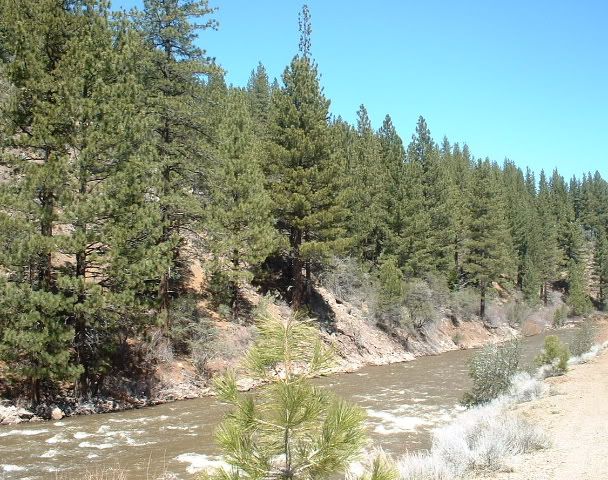 Here's English Marc fixing his rig after several bad snags at about beer o'clock
Well my Father inlaw caught one and Don caught one but that was about it fo that spot...
I atleast Look like a Fisherman... right?
Now if the fish will just cooperate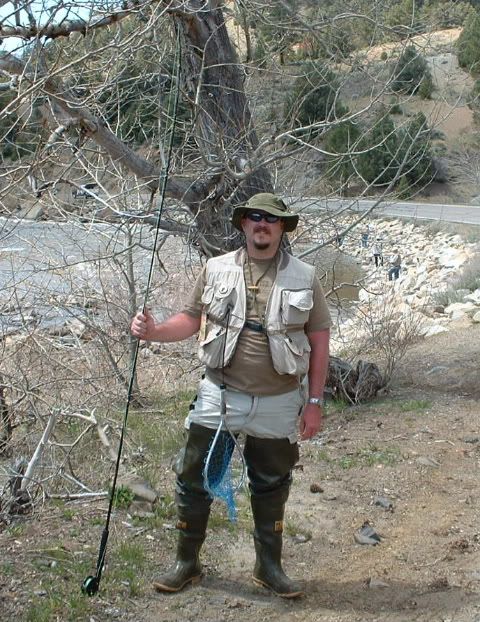 We moved to one last spot, but after several snags and no bites...
I decided to call it quits for the day... Glenn was the last one on the river, but he to ended up doing the walk of the Defeated warrior...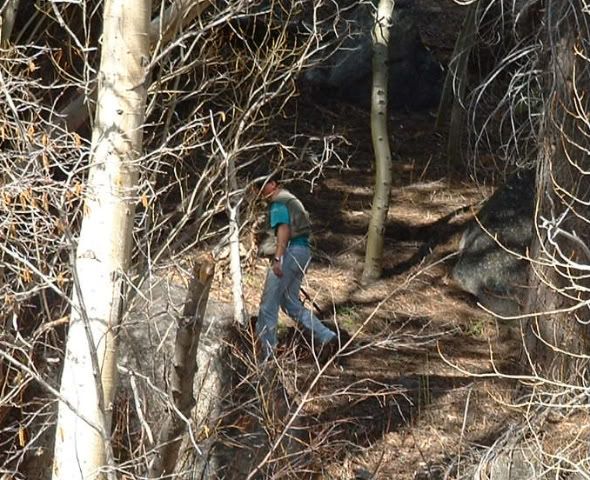 SO after almost 12 hours of fishing for the day...we packed it in and decided to hope for better fish'n at Donner Lake the next day...
We decided to sleep in a little this time so we didn't get to the lake till about 10:00 after we had Breakfast...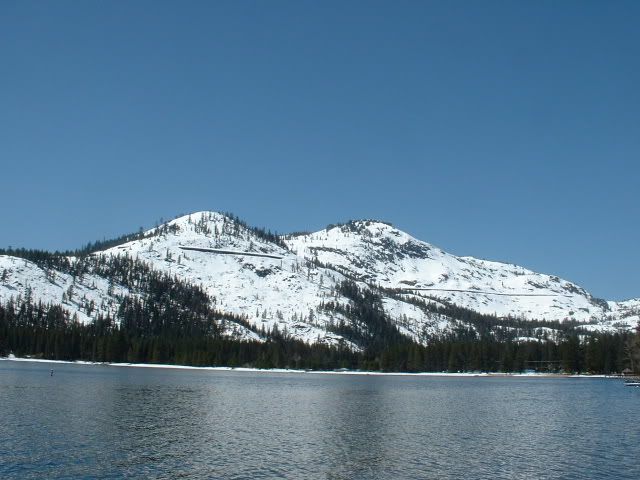 When we arrived I noticed a Boat out on the Water...
It was the boat I want...
a 22ft C-Dory...
It's Stripe was even the right color to match my truck...Red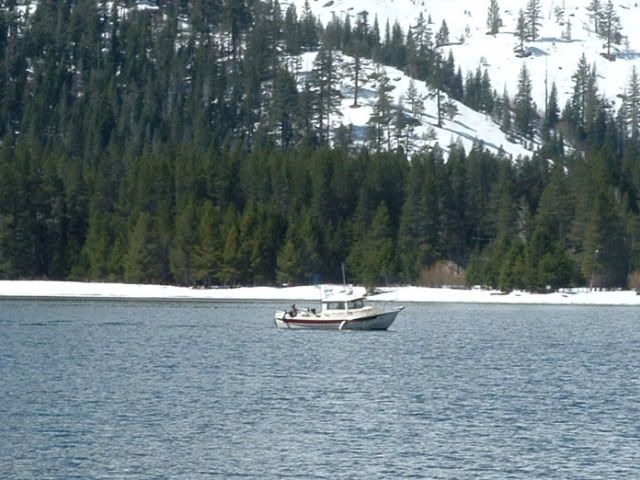 Here's Glenn and Don on the dock wait'n for a bite...
You can see how low the water is... Normally the water is right under the deck...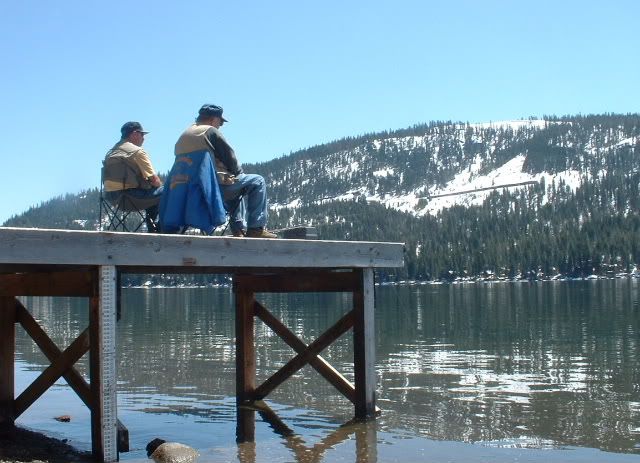 Joe and English were wait'n too...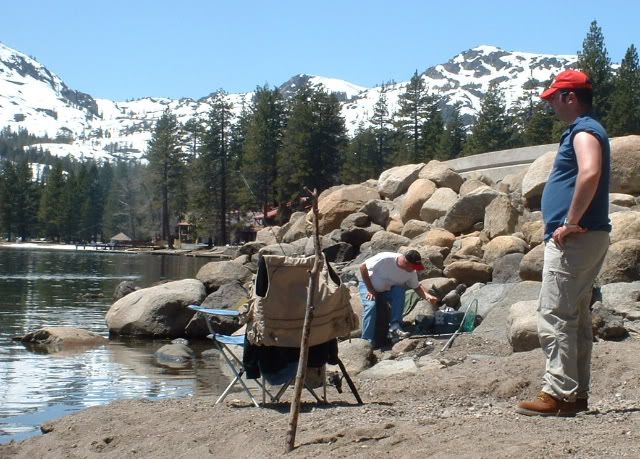 Well we ended up wait'n all day for a bite... But the fish were not having it...
SO at sundown we packed it in...
But the weather was beautiful and it was fun watching the Bald Eagle fighting the Hawks...
I tried to get a video of them, but you couldn't see them against the clear sky...
So the the next day.... seems how we hadn't caught any fish I decided I would take English out for some light offroading
Nothing extreme by any means, but fun none the less...
Click here to watch 'Just-some-light-offroading-with-my-Durango'
Well after that we headed home...
It's been a long time since I've been skunked on our opening day trip, but the water was high, fast, and dirty....
Pluss only 2 fish were caught out of our group of 5... So I don't feel so bad... Even If the Fish won this trip... I shall return....
And like I always say....
The worst day fish'n is still better then the best day work'n