September 12, 2008
Seems how it''s friday and the site looks like it needs some pics for people to look at, here''s a pictastory about my Leopard shark fishing trip this year.... enjoy
It was that time of year, so we headed out to see if we could get some leopard shark. But this this I invited my Brother inlaw, Sister, and all my nephews and neice to come. Last year my Brother inlaw came and brought my Nephew. He was able to catch one last year and his brother and sister got mad they weren''t able to come. And after we brought my nephew out to shoot at panoche before they closed it for fire season, we had to bring em... LOL... Plus that ment we could have more poles in the water
I''t a real nice area, and an easy walk down to the beach, but the hike up is always difficult at the end of the day.... For some reason the mixture of Beer and sun really tires you out.. LOL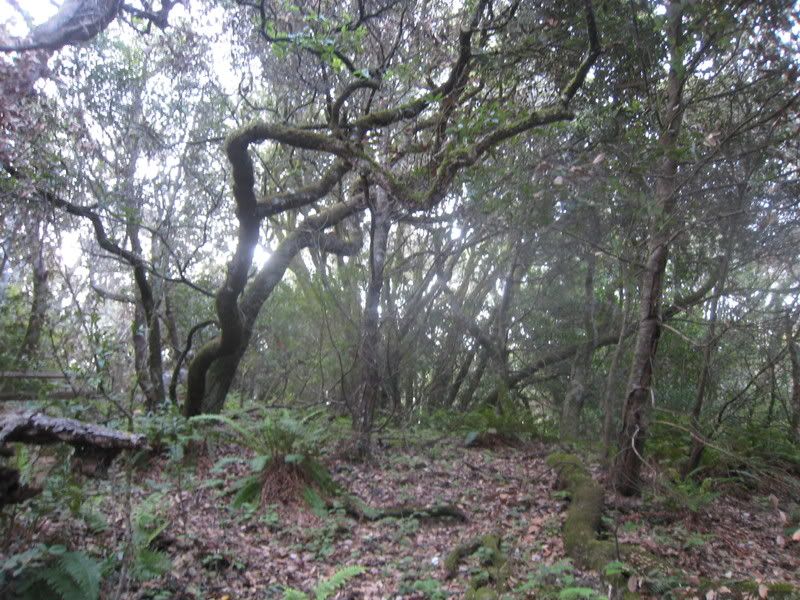 Anyway we went out last Saturday 5-10-08
It was a beautiful day and the tide was nice and high when we got there. Which ment we could pretty much fish all of out going tide. The spot we usually fish from is only accessable when the tide is out *or* on it''s way out, otherwise you have to climb over rocks and in this case climb the side of the cliff...LOL...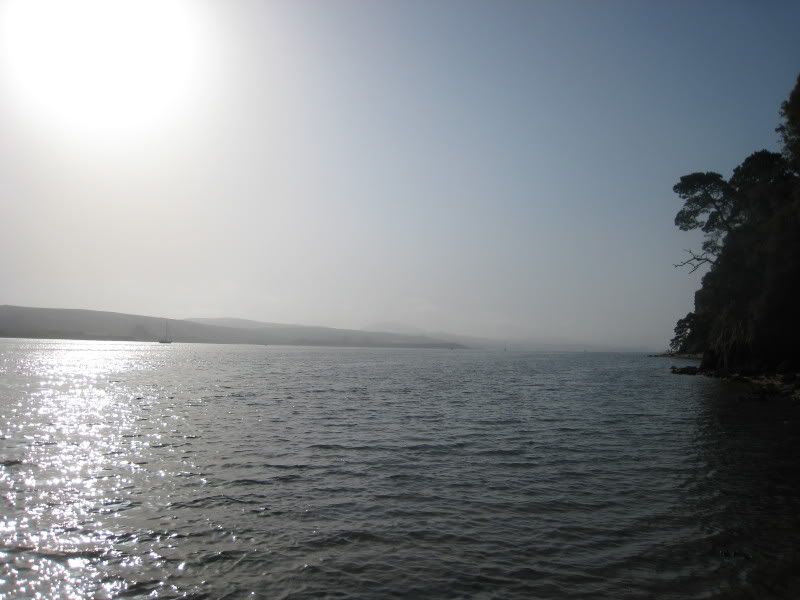 Lukily I got there before my brother-inlaw so I was able to rig up all the poles before he got there with the kids. He showed up with the bait right as I finished the last pole... So we got all baited up and started fishing...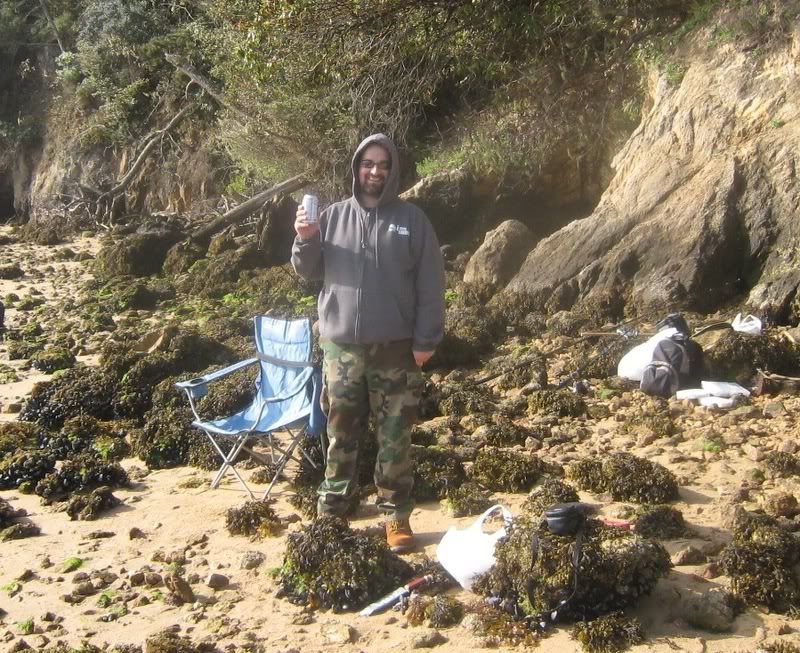 I let my neice and nephews each fight a fish *or* two
So after they each lost one I decided I''d pull one in for them to see...
It seems we missed the leopards this year, but there were plenty of Sting Rays (Bat Rays)... Here''s the first one... they are fun to catch. once they tire out they are like pulling up a log. but when they fight, they put up a good fight....
This one I estimate was around 50lbs. He weighed alot more then my dog and he''s 45lbs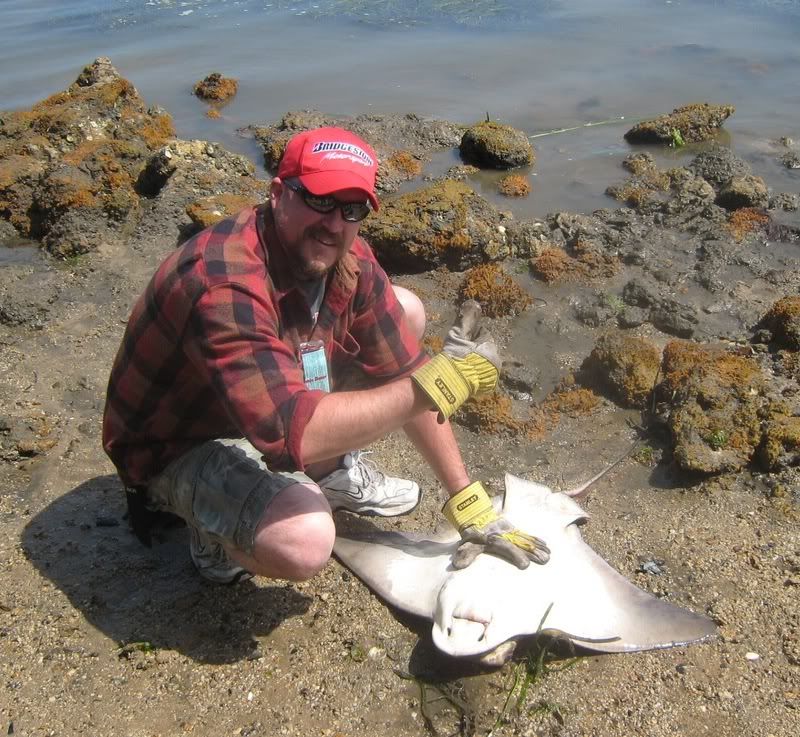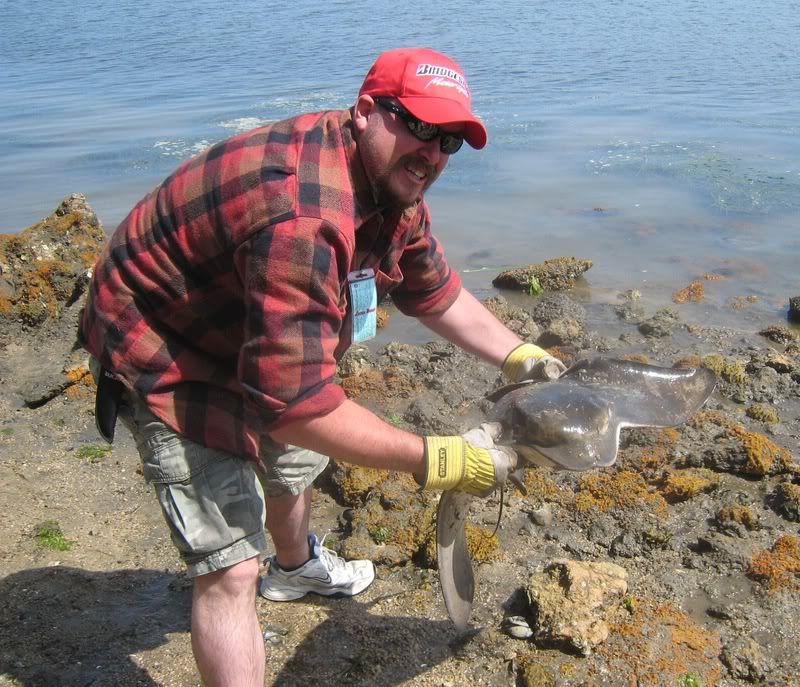 The tide was starting to come back in, so I told everyone it was getting close to time to pack it up, but we casted out one last time...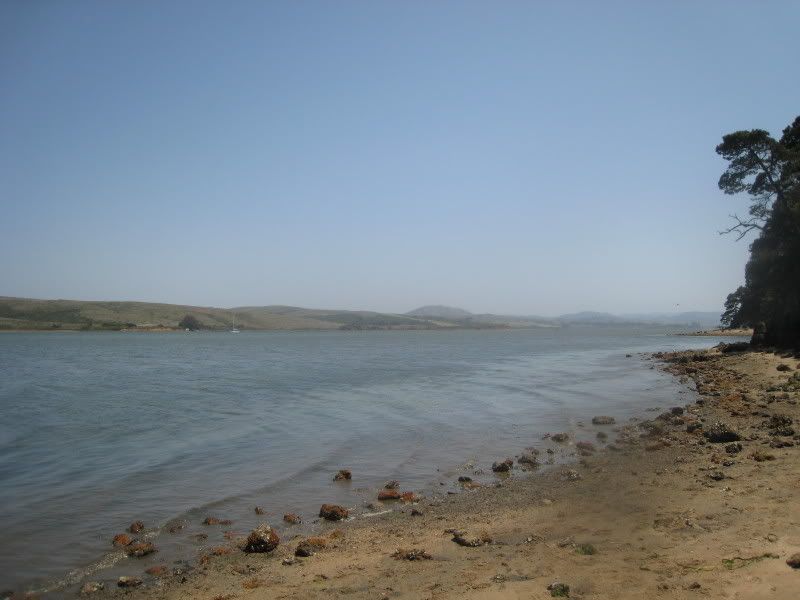 That was when this happened...
The pole and reele came alive and I got a fight I hadn''t had in a long time
It ended up being the biggest ray I''ve ever seen out of Tomales bay. There are probably bigger, but this dude was the biggest I''ve seen out there.
He was about 3.5'' from wing tip to wing tip and weight around an estimated 55-60lbs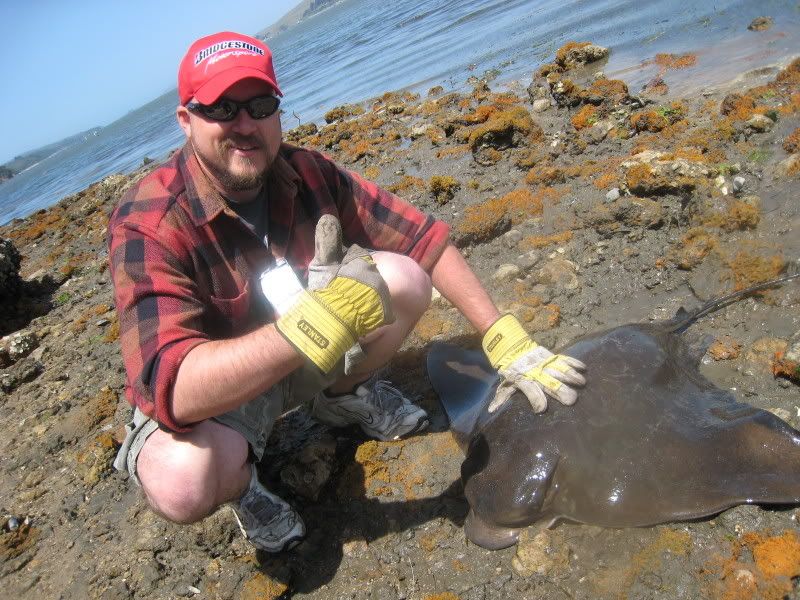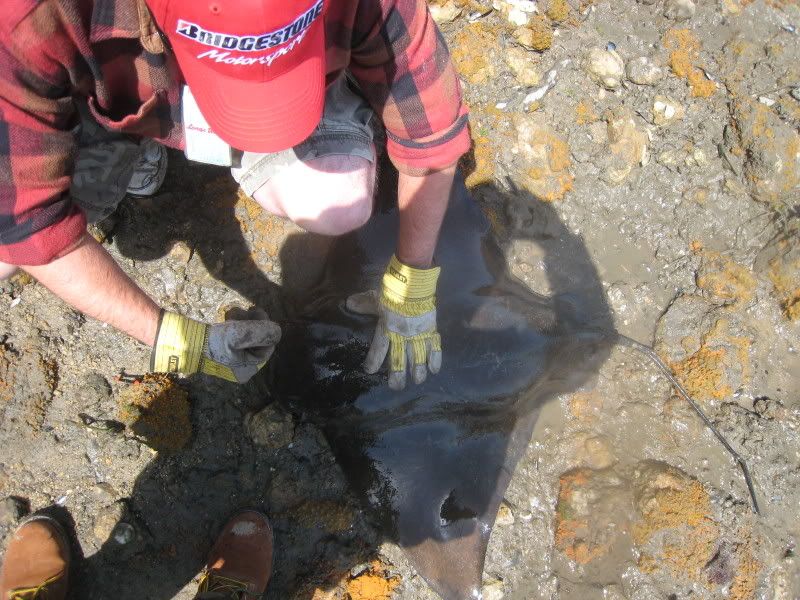 All the rays were released back into the water, I just don''t feel there is enough meat on them to kill them. besides we were out there to catch sharks, the rays were just a nice bonus...LOL
After all that the tide was starting to come in quick, so we decided we pack it up and head over to the swim area and relax and let the kids run around and play in the sand..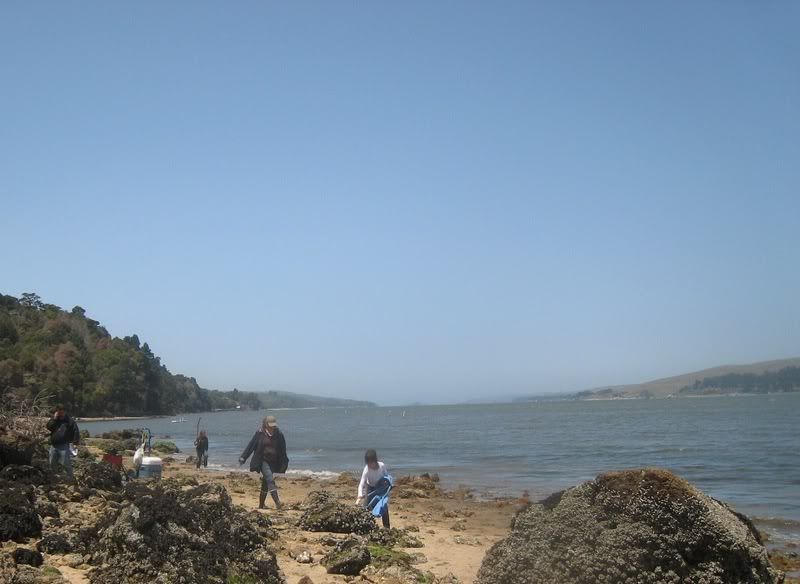 We got over to the beach and enjoyed the rest of the beautiful day, while my neice and nephews ran around like a bunch of crazys ...LOL
So here''s to a fun day of fishing...